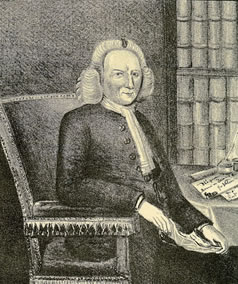 July 2010
THE POWER OF PERSONAL LETTERS
Since the advent of e-mail, blogging and twittering, the death of the handwritten letter has been widely reported. Yet a recent survey found that people continue to write letters to family and friends.

Handwritten letters are entirely different forms of communication than e-mail. Composed leisurely, and in private, they become treasured keepsakes that are read over and over. Most importantly – they are SAVED!

Yet personal letters are not just intimate survivals of our loved ones and our past. They excite our longings to transform today's impersonal communications into intimate relationships -- to reconsider what parts of ourselves we want to reveal to others, what kind of language we want to share, and whether we care about people's responses to thoughts we are willing to disclose.

My new book, The Pen and the People reveals the intimate relationships of ordinary people in the eighteenth century – a time when personal letter writing conveyed power to those who could read and write. It tells the personal stories found in unexpected correspondences of workers and farmers – a bridle maker, a female domestic servant, a wheelwright, and a gardener.

Yet how did these writers learn to compose letters in isolated rural villages that offered little or no formal schooling? Not until the nineteenth century, we are told, would reforms bring education and literacy. It would be fruitless, therefore, to look for letters written by workers and farmers.

Nonetheless, an abundance of letters written by ordinary people exists! The Pen and the People explains how villages without schools produced these literate correspondents. Each of them viewed letter writing as a coveted technology that helped them to cope with life. Not surprisingly, descendents saved personal letters, because they recognized their power.

As we read and write huge volumes of brain-numbing e-mails, we may wish to reconsider the importance of the twenty-first century letter. When cloudless days grow long and the mind clouds over, it may just be the moment to write a personal letter. Try a torrid one to a lover, a defiant one to a newspaper, or a tender one to a child or long-lost friend. It is time to acknowledge, along with our eighteenth-century forebears, that the personal letter can still bring pleasure and power.